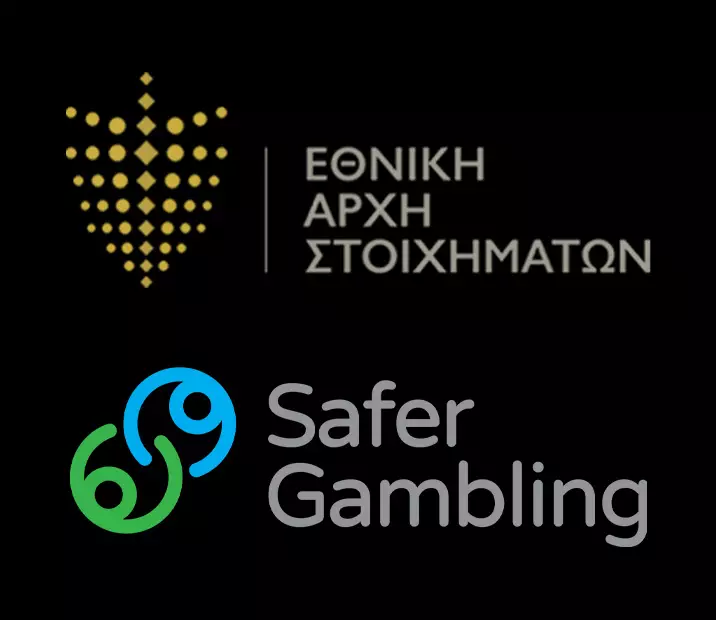 Pari - Tech (CY) Limited, is a Cypriot company with registration number HE 321276, holds a valid License to provide online betting, in accordance with the laws and/or regulations of the National Betting Authority number B013 and operates legally under the brand name "Parimatch".
Parimatch provides entertainment services, and takes into account specifics gambling and associated risks. One of the main objectives of the company is following the principles of Safer Gambling. High quality services and products are directed by the safety and reliability of the game. Special conditions, created by Parimatch, are designed to form a Safer Gambling approach and to mitigate possible negative consequences in case of gambling addiction.
PERSONS UNDER THE AGE OF 18 ARE EXPRESSLY PROHIBITED BY LAW FROM USING THE BETTING SERVICES
*Anyone who invites, incites or allows a minor to participate in betting is guilty of a criminal offense
In order to support principles of Safer Gambling, the Betting company does:
• In order to support principles of responsible gambling, the Betting company does:
- Age verification to prevent minors participation in gambling,
- Function to set limits on betting accounts with any time limits (day, week, year or full period of account existence),
- Enables players to take self-protection measures. Self-protection measures can be seen in detail at the following link parimatch.com.cy/metra - cooperation with companies that provide support for people with gambling addiction (Gambling Therapy, etc.) more details below.
- Information page about responsible gambling and sources where any Client can get an advice,
- Availability of support services 24/7. Clients can contact support team for any questions at any time and get a proper professional assistance.
- Provides the ability to install one of the Internet filtering software below. These softwares help you filter and deny access to any unwanted material and set passwords to prevent minors from accessing betting sites. https://www.netnanny.com  https://www.27labs.com  https://www.betfilter.com https://www.gamblock.com 
At the same time, the Betting company cannot control all aspects of the Client's gambling. The Betting company advises playing responsibly, planning the game process carefully, and to establish self-control points to manage the process of the game.
Play Safe - Don't lose control:
Betting and gambling involve risks and may be harmful. That is why the player, in order to keep betting and gambling as a fun activity, should be able to control how much time and money he spends on this activity. The player who plays safe sees betting and gambling as a form of entertainment, does not bet more money than he can afford and fully understands the odds of gambling. All betting participants can follow the tips below to bet safely: 
1. Don't see betting or gambling as a way to "make" money. In the end, you probably end up losing more money than you make. Never forget to see it simply as a form of entertainment.

2. Bet only as much money as you can spend from your monthly budget and no more.
3. See the self-protection measures available here https://parimatch.com.cy/metra  and set limits on your account so you don't lose control.
4. Don't try to play to get back the lost amounts you bet. When you keep playing, you may not be able to win back the amounts you "played" but lose more.
5. Do not engage in betting or gambling when you are upset or upset. Your mental state affects the way you bet, so make sure you are in a good mental state when gambling.
6. Make sure to balance the time you spend engaged in betting or gambling with your other activities and hobbies.
7. Take regular breaks, take a walk or go out to eat, get some fresh air and give yourself a chance to do other things.
8. Do not consume alcohol, especially during your betting and gambling activities, as this may affect your perception and judgement.
For more information on safe play visit the following websites:
We recommend: 
•  To set financial and time limits before the beginning of the game and follow them
•  Don't treat the game as a source of funds that could be earned, evaluate the possibility of the winning realistically. Understand that losing money is like a payment for entertainment and emotions, it's just the same part of the game as a winning
•  Don't start to play with the only aim to win
•  Avoid playing under influence of alcohol, drugs, depression or strong emotional arousal
•  Control spending of money with the help of financial history, which is available in the personal data of your betting account
•  Don't borrow money to gamble
•  Take breaks from playing, have a rest
•  Don't hesitate to ask for qualified help in case of need
•  Play for fun, it is always just a game
Self-Assessment Test:
You can pass this simple test to evaluate yourself in order to establish self-limitations or initial diagnosis of gambling dependence. Answer the following questions. The answer should be only "yes" or "no":
1. Have you ever missed work or studies, in order to devote time to the game?
2. Have you ever lied to hide the amount of money or time you have spent gambling?
3. Have you ever tried to use gambling to get away from a variety of life problems - difficulties at work, quarrels with relatives, etc.?
4. Have you lost interest in other areas of life (family, friends, career) and hobbies due to gambling?
5. Have you ever tried to leave gambling but failed and you returned to the game?
6. Do you want to recoup as soon as possible when you lose?
7. Have you ever tried to borrow or steal money in order to gamble?
8. Have you ever experienced financial troubles due to the fact that you've spent more money on gambling more than you can afford?
9. Are you worried about your passion for gambling?
Results: 
If you've answered "yes" at least 2 times, then we recommend to consult in one of the specialized organizations. It's free and confidential.
To set self-restriction limits, you can visit the following website www.parimatch.com.cy/metra 
You can also set the above restrictions yourself in your personal betting account.
Learn more about 'Gambling Disorder':
Gambling addiction follows the same addiction model seen in psychoactive substance addiction, as there is an increasing body of research in the fields of neuroscience and psychology that demonstrates commonalities between gambling addiction and other addictions.
"Gambling disorder" is defined as persistent and recurrent problem gambling that leads to clinically significant worsening or emotional disturbance, as seen in the individual exhibiting four (or more) of the following characteristics over a 12-month period:
• Needs to play with increasing amounts of money to achieve desired excitement.
• Is anxious or irritable when trying to reduce or stop gambling.
• Has made repeated unsuccessful attempts to control, reduce or stop the game.
• Frequently engages in gambling (eg, obsessive thoughts about reviving an old game, planning the next game, thinking about how to earn money so he can play).
• Often plays when feeling bad (eg weakness, guilt anxiety, depression).
• After losing in gambling, he often comes back another day to get what he lost ("chasing" the losses).
• Lies to hide the extent of his gambling involvement. • Has jeopardized or lost an important relationship, job or educational opportunity because of gambling.
• Shows a tendency to borrow money to deal with the bad financial situation caused by gambling.
For more information, related questions and concerns visit the following links and/or contact the following phone lines:
• 1402: Cyprus Addictions Authority
• 1422: Information and support telephone line for problem gambling. KENTHEA is responsible for the operation of line 1422.
• Adolescent and Family Counseling Center "PERSEAS" Phone: 22464292, Hotline: 1456
• Multiple Intervention Center Phone: 22465616
• "APOFASIZO" Counseling Station Phone: 70005537
• Electronic Addiction Counselling Center "ELECTR-A" Phone: 70005531
• Gambling Counselling and Addiction Program Phone: 99239130
• "Mediterranean" Self-Help Groups Phone: 24645333
Stay in control – limit your betting activity: 
Limit of maximum amount of funds you can wager over certain time period and/or limit your loss over a certain time period (day, week, month).
Limit the deposits you can wager over a certain time period. 
"time out" period: the period abstaining from the bookmaker's services, which does not exceed three months
"availability" period: the period refraining from the bookmaker's services, either on a daily basis, or on a specific day or days.
"self exclusion" period: you may request self-exclusion for a definite time period that is between six and twelve months, or for an indefinite period of time over twelve months.
You can also set the above restrictions yourself through your account by going to your profile from the following link www.parimatch.com.cy/metra 
Complaint and Dispute Resolution Procedures:
In case of dispute, the Customer is advised to submit a written complaint to the Customer Support service of the Betting company ([email protected]).
If for some reason the Customer is not satisfied with the resolution of the complaint by the Betting company, he can refer to Directive 20.2017 (Procedure for Submission and Examination of Complaints) and then submit the complaint to National Betting Authority by following the link below:
NATIONAL BETTING AUTHORITY
Digeni Akrita 83, 1070, Nicosia
Call center: 22881800
Email: [email protected] / [email protected]
It is expressly stated that for all unresolved complaints, the final judgment/decision is made by the National Betting Authority (NBA).