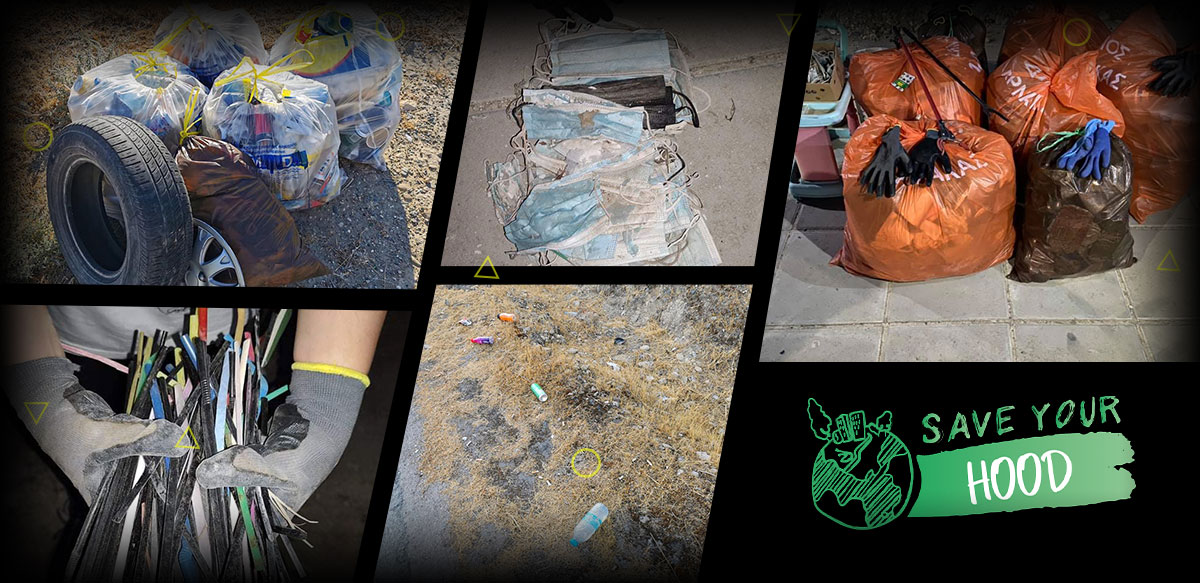 Keep your neighborhood clean too!
Volunteers all over the island worked together to clean Cyprus, again! Last week's organization's actions took place in Nicosia and Larnaca and specifically in Latsia, Aradippou and Makenzie areas.
The first cleaning was done at Kantaras street, in Latsia. The distance of the cleaning was 170 meters which needed 1,5 hours to be completed and the result was 350 garbage litters, with the majority of the garbage being recyclable materials.
After that, the team continued the cleaning at Kikkou-Tsakistras street. The volunteers collected 1 big bag full of trash, which was very disappointing as a lot of trash was collected last time from that specific street. Among the garbage collected, they also found two covid-19 rapid tests' result letters. This surprised the team in a negative way as the covid test result letters included personal data of the patients who took the test and of course harm the environment as they are made out of paper.
During the cleaning at Aradippou, the volunteers collected the following garbage: 
• 205 plastic bottles and cups
• 71 metal cans
• 32 plastic bottle caps (not attached to a bottle)
• 14 masks
• 10 plastic straws
The final activity which took place last week was the cleaning of the Makenzie area in Larnaca. Four members of the Save Your Hood organization, who live in Nicosia and one member who lives in Larnaca city, participated in this challenging cleaning activity.

The rubbish they picked up within an hour included:
• 62 masks
• 174 straws
• 3.5 big bags filled with garbage (bags were provided by Larnaca municipality) 
• 2 big bags filled with plastics (bags were provided by Larnaca municipality) 
• 1 bag filled with cans
• 1 toy 
• 3 empty buckets of paint
• 10 glass bottles
The Save Your Hood team expresses its special thanks to the Municipality of Larnaca employee who provided the team with garbage bags and all people who supported this action!
Will you be there next time?

 



Remember that you can also show your participation in neighborhood cleaning activities using the hashtag #syhchallenge.
Many similar activities, as well as events, will be held in the future, therefore stay tuned through Facebook and Instagram and do not hesitate to take part, always with the support of Parimatch.
Parimatch, in the framework of its Corporate Social Responsibility scheme, offered color, smiles, and hope to the wider Cypriot society.