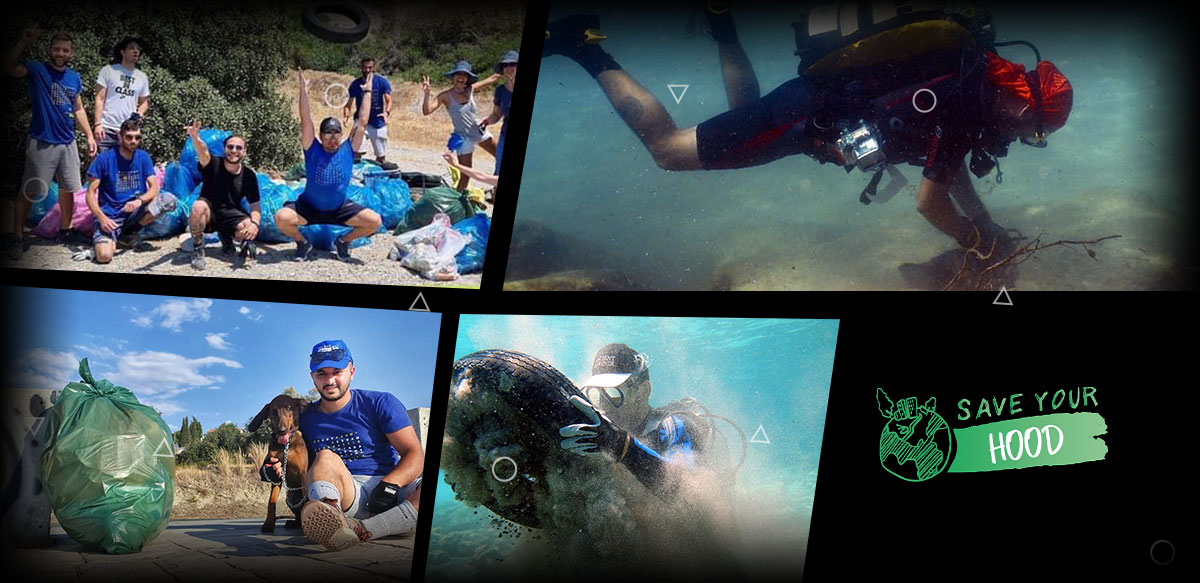 Parimatch and Save your Hood join forces
Having the desire to be socially responsible, Parimatch agreed to join forces with "Save your Hood," a non-profitable organization.
Nowadays, neighborhoods are not overcrowded with ambitious youngsters who love playing football. Instead, today, someone will notice the tones of rubbish that are scattered on the streets.
"Save your Hood" constitutes a volunteering effort that aims to maintain cleanliness in every neighborhood and area of Cyprus. However, as the officials underline, the ultimate goal is to transform the society into a group of people who are individually responsible towards any community. In other words, everyone should do their bit so that every neighborhood in Cyprus can be kept clean.
As a socially responsible entity, Parimatch decided to support "Save your Hood" effectively. More specifically, both sides signed a memorandum of agreement.  The purpose of this agreement will be to boost the actions of "Save your Hood" successfully. 



More information about

 Save your Hood
How did it all start?

"Save your Hood" started from Greece and in a short period of time,  it reached Cyprus. Today, the organization consists of approximately 10 people (basic team), while the number of volunteers is bigger than five hundred.
Which is the decision-making process, concerning the cleaning procedure? How can someone help?
Decision-making methodology is a very simplified process. After setting up a poll on social media and specifically on Facebook (every Tuesday), group members are asked to choose the "area of the week." In addition, every member is free to add their own suggestions. Eventually, the group's administration team issues a document that contains all the necessary information that a volunteer needs to know.


Which teriorities have "Save your Hood?" visited so far?

"Save your Hood'' has already "unstained" many areas of Cyprus since it almost "invaded" every county of the island, cleaning beach coasts, forests and parks. Furthermore, after a few diving sessions, a significant number of litters have been removed from the Cypriot seabed.


How could someone communicate with the organization?


"Save your Hood" has a Facebook and an Instagram page which at the moment are the main means of communication. Also, it is worth mentioning that information events are held weekly (find more on social media). Moreover, school campaigns have already started, in order to increase awareness about the importance of cleaning the hoods.
At Parimatch we believe that such projects contribute towards a better tomorrow and we are extremely happy to be a part of them. Let's all play football in unsoiled hoods.