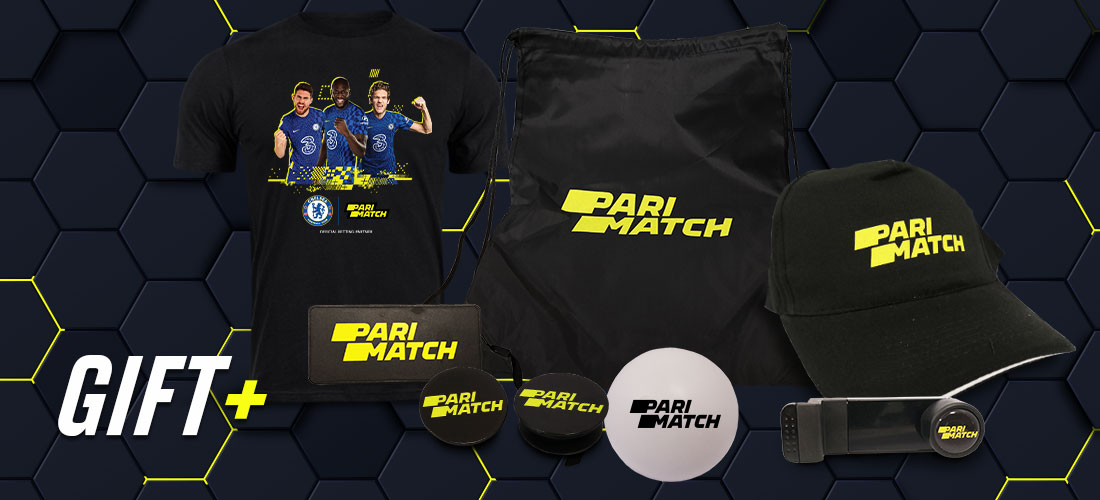 1. The offer Gift+ is available only for new clients of Parimatch, who have been registered on parimatch.com.cy.
2. The Gift+ offer can be combined with the Welcome Bonus offer.
3. When you request the Gift+ offer, we will prepare for you a package with a variety of Parimatch accessories which include a bag, car phone holder, pop socket, power bank, cap and/or other gifts. We have the right to change the type of gifts included in the gift package. The most updated list of gifts will be listed on the current Gift+ landing page.
4. To participate in this offer, you must deposit at your account the minimum amount of € 10 within 7 days from your registration date and to have a fully verified account, by sending the relevant documents to verify your identity and address.
5. The offer is valid only for the first deposit at your account.
6. The gift package will be delivered to you for free, in the next 2 business days (up to 4 calendar days) to your nearest ACS courier and you will be responsible to collect it. The delivery cost will be paid by Parimatch.
7. The Gift+ offer can be received only once.
8. The customer automatically agrees with the Terms and Conditions of this promotional offer during the request of the offer at the time of registration.
9. The offer is available only for one betting account per person, family, apartment, computer or IP address. In case of suspected fraud conducted through multiple registrations (fake account, playgroups), Parimatch will void the offer.
10. The Company reserves the right to cancel the bonus and/or refuse to provide it to a customer, if the player violated the terms and conditions of the Company or the Company has evidence that the player has attempted to cheat in order to take advantage of the registration offer.
11. The Company reserves the right to carry out the procedure of verification of the gaming account holder, as well as to suspend the Gift+ offer to the account at the time of the verification procedure.
12. This offer is available for customers who have only one registered betting account.
13. These terms and conditions may be changed and amended during the Promotional period or at any other time. Notwithstanding the above, the players that have already received the offer will be bound by the terms on which they relied to accept the offer, unless the changes are more favourable to the players.
The present Terms & Conditions are valid from 31/03/2021. All previous Terms and Conditions are canceled.