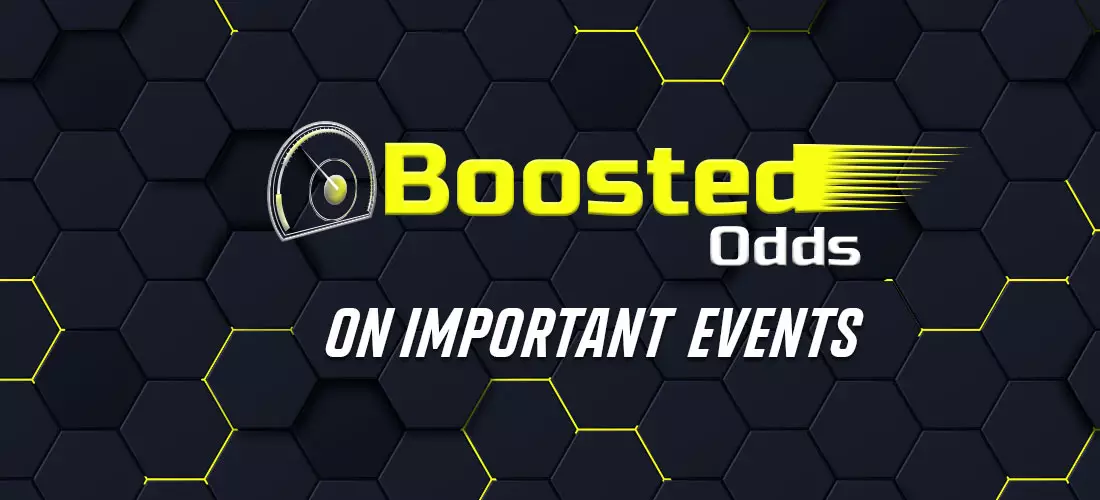 1. Boosted Odds offer is valid only for selected sports events in the pre-match (not live) category and is available only for the purchase Winner of the Game.

 



2. The selected games have the marking (*see below). Also, on the "Boosted Odds" special section, all the selected games of the offer are aggregated. 
3. For the present Offer, the general Terms and Conditions of the Company are automatically applicable.
4. The CashOut is available at the present offer. The Terms and Conditions of CashOut are applicable.
*Μarking: 
The present Terms & Conditions are valid from 22/02/2021. All previous Terms and Conditions are canceled.