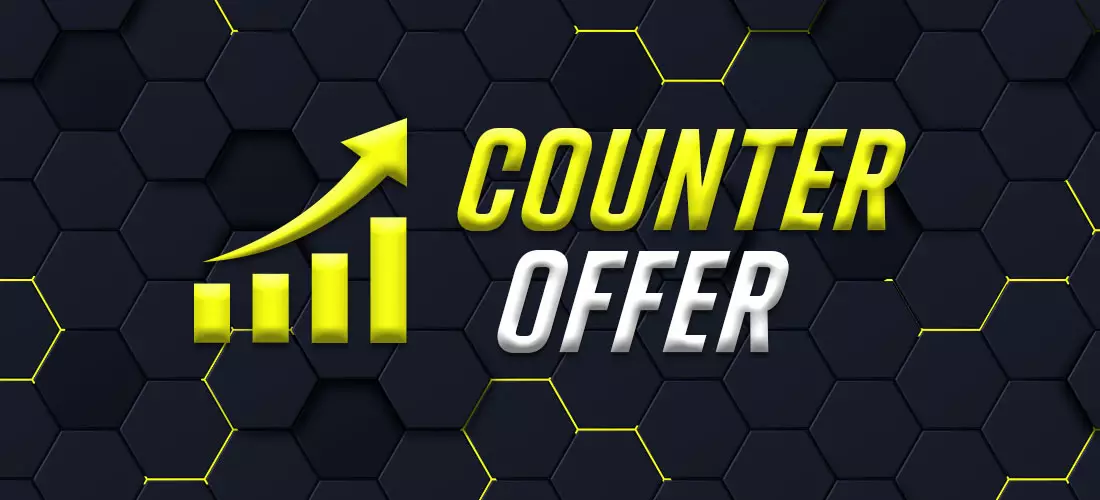 1. Counter Offer is a new function, which allows you to suggest odds for selected sporting events. It is available only at odds above 1.10.
2. The Counter Offer function is available only for single bets in the pre-match market.
3. a) The Player must select an option from the pre-match market and then activate the Counter Offer function on the bet slip.
b) Once activating the Counter Offer function, the player selects the "MAX" field to check the maximum odds offered by our Company (the Company determines the maximum limit).
c) The player then submits to the "Bet" field the amount he wishes to bet in order to receive higher odds on the specific event. For example: Normal odds are at 2.20 and the Company in this case can offer up to the odds of 2.30, then the player may choose the odds of 2.30 and take advantage of the difference in odds.
4. The betting amount must be greater than the minimum amount shown on the Counter Offer option settings. If the Player offers a lower amount in the betting field, then the system will automatically not allow him to place the bet. For example: The Player cannot bet less than 2.20, if the odds shown are 2.20.
5. Once the bet is placed, the Company receives a notification (bet ID, type of bet – amount and return) in order to approve the bet. Afterwards, a notice appears on the Player's screen confirming his choice to place the specific bet.
6. Both Company and Player can accept/reject the Counter Offer on the website. In any case, the player will receive a relevant notification regarding the acceptance/rejection of the Counter Offer.
The present Terms & Conditions are valid from 06/08/2021. All previous Terms and Conditions are canceled.